GRAND RAID 2.0
X-MTB GUIDE certified rideologist – The Worldwide famous MTB race revisited

Worldwide famous MTB RACE revisited – VALAIS/WALLIS
We are providing private guiding on local trails
As usual with X-MTB, this trip promote the descent rather than the ascent. It is aimed at both E-bikes and Enduros. The difficulties are adaptable to your abilities. If we stay close to the track of the Grand Raid and keep this DNA, it is an enjoyable « family or senior bike trip » with some singletrail sections. If you are an Enduro expert, convinced by a practice on singletrail, you will have enough to warm up your brake pads and we will ride mostly on « singles ».
No needs to have long descriptions, numbers are clear:
8000m – amazing Enduro rides
2700m + a bit of pedaling is good for your health
120km of distance covered through the Alps
7 cablecars (5700m +)
This trip is kind of a « family story ». The OK president of the Grand Raid & X are related.
Maybe in a few year we might have another worlwide famous enduro race called « Grand Raid / Grimentz – Verbier », who knows ? ;-)…
To enjoy all the cablecars facilities, we recommand you to book this trip between mid July to mid September. Usually, it's still possible to ride this track from end of June till mid of October, especially if you are on an E-bike (1-2 cablecars might be closed).
Official Grand Raid website if you want to race:
https://grand-raid-bcvs.ch/
We look forward to ride the most beautiful trails between Grimentz and Verbier with you.
Xavier Fournier

TRAILS
The Enduro focuses on downhill and single trail riding. The DNA of mountain biking.
TRANSPORTation
This trip is « Eco-friendly ». We are mainly using public transpartion to get up to the rides.
ACCOMODATION
Cosy and typical accomodations with flexible rates according to your standards and budget.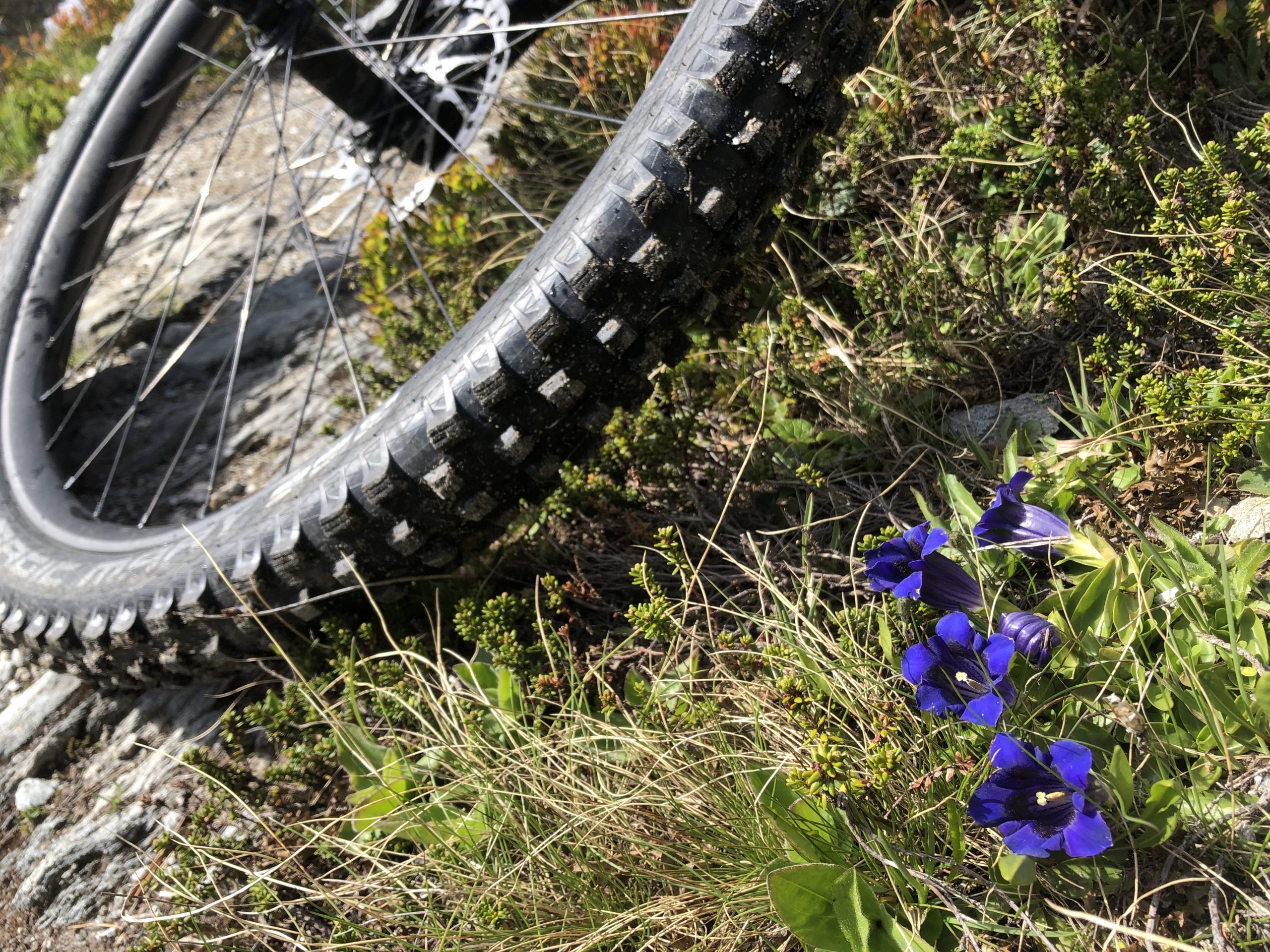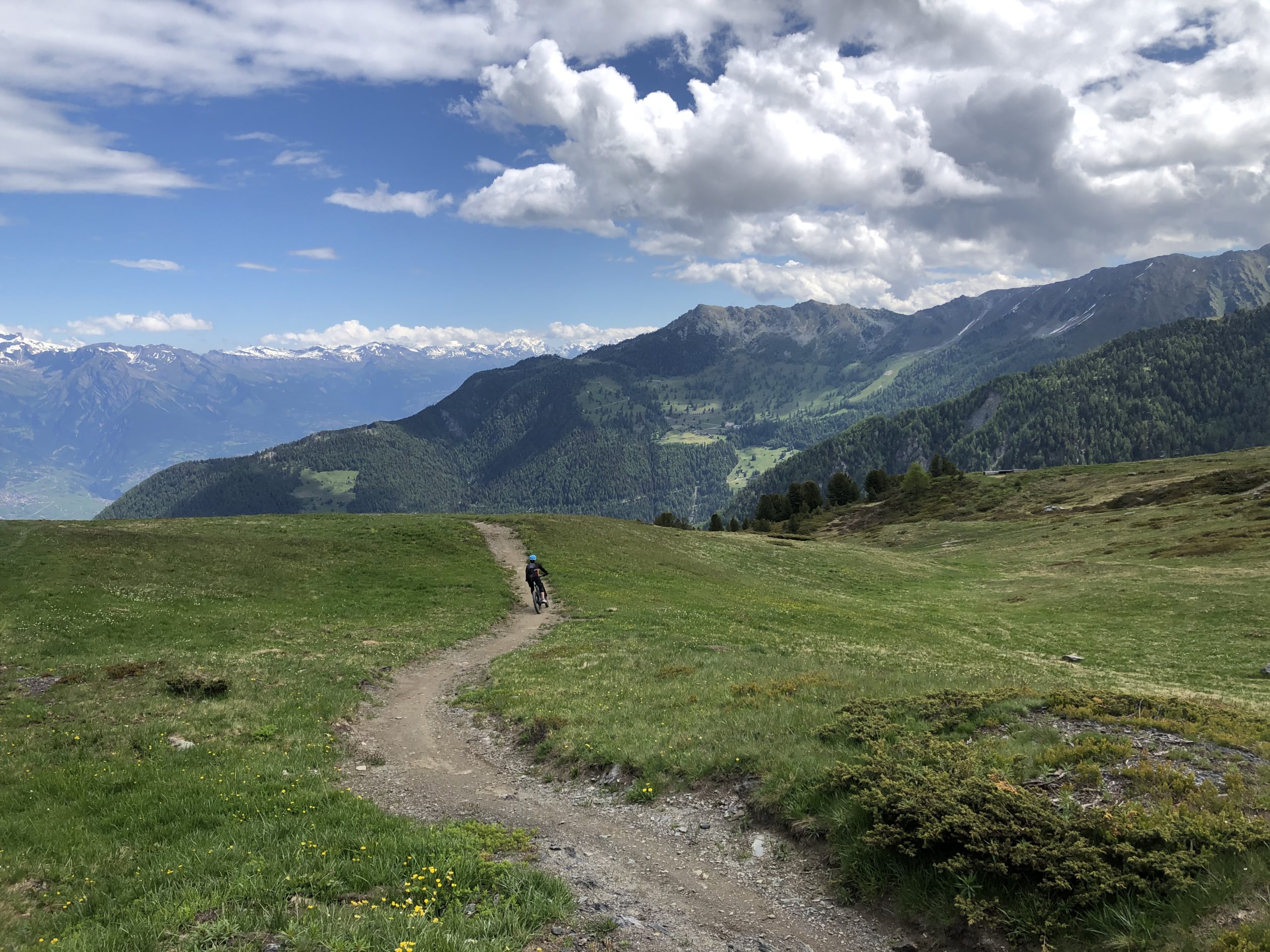 Valais central – GRIMENTZ to VERBIER
Grand Raid race track tuned for E-bike or Enduro. No time & ranking, lot of fun !
We are far away from a « copy-paste » of the Grand Raid race track. First of all, we will start from the Val d'Anniviers and end up in Verbier. This way, we will be abble to use more cablecars and we will ride all the tour on our bike, no needs to carry your MTB. Ending up in Verbier will also give us the chance to ride some famous runs on the bikepark.
Below you'll find the 2 days option. If you want to take it easy, a 3 days trip is easy to organise.
Meeting in Sierre railway station. The first ride will lead us from Vercorin to Grimentz, the finish line of the Grand Raid. Grimentz is a very nice moutain village with typical wood constructions, good vibes to start our trip.
After a coffe and the famous pastry  « tourte à l'abricotine », we take a cablecar and will have a cool ride with a high mountain atmosphere. A bit of pedaling will bring us to the Val d'Hérens through the famous pass « le Pas de Lona ». 
We will overnight in Evolène, another typical village well known for Carnival masks tradition. 
We will turn around the Pointe de Mandelon and ride down to the Val des Dix (the tallest gravity dam in the world, 285m). After a quick chairlift help, we will pass through the « Bisse »'s world (old water channels for agriculture) in Nendaz.
We will ride in the middle of « Les 4 Vallées », a very famous ski destination which is also very enjoyable on summer time.
As lunch, we may find a « raclette » (melted cheese with potatoes and white wine) on our way…
The last part of this big trip will bring us from la Tsoumaz to Verbier and all the way down to le Châble, following amazing shaped flow trails.
From le Châble it's very easy to reach the main train network in Martigny.
Price: Ask for an offer
Enduro, E-bike, DH, Worldwide adventures, Local discoveries… We'll be there.
X-MTB GUIDE certified rideologist
Head Office
Rue des Follatères 6, Branson
1926 Fully, Switzerland
EMAIL US
info@x-mountain.ch